Category Archives:
Weight Loss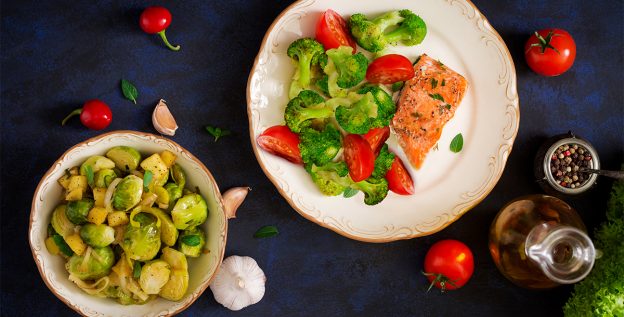 February 1, 2018
Eating strategies that incorporate an emphasis on vegetable consumption have been getting more and more attention – ie. paleo, keto, vegetarianism and veganism in the news.  This has led to increased availability of plant based substitutes for more traditional ingredients (pasta and rice for example) making it easier than ever to adopt a way of … Continue Reading
February 10, 2011
I often hear the same question from clients, "Should I do more cardio/endurance or strength training to reach my weight loss and general fitness goals?"
February 10, 2011
With our first of four hydrostatic weighing body composition assessments scheduled, the first taking place on Feb. 5th, some of you may be wondering the purpose for these numbers.
December 8, 2010
December 7, 2010, 4:42 pm <!– — Updated: 4:14 pm –> F.D.A. Panel Backs New Diet Pill By ANDREW POLLACK 12/8/10 | Updated with more detail A federal advisory committee on Tuesday recommended approval of what could become the first new prescription diet pill in more than a decade. The advisory committee to the Food … Continue Reading
June 4, 2010
Due to consumer demand and society's health consciousness, restaurants are feeling pressure to offer healthier food alternatives, such as more flavorful salads, low-carbohydrate meals, and low-fat dishes. Some restaurants are even going as far as providing  the calories and fat grams of their menu items for their customers. The alternative meal options and nutrient data … Continue Reading
March 4, 2010
Read time: 20 seconds Those who ask "What?" are in the long term rarely successful. Those who ask "What's the reason?" are in the long term more  successful. Those who say "just tell me what to do" never own their diet or exercise. Those who say "tell me the reason why I do this" are … Continue Reading