Bizarre, right? Why would I think of recycling as self-care? Stick with me, and hopefully, it will make sense.
How It Started
In June of last year, we joined another family on a trip to Puerto Vallarta, Mexico. We spent our days in and on the water. The amount of plastic we collected was astounding. Bottle caps, individual pill packaging, 6-pack rings, and my personal favorite – a large, black trash bag that we 'hooked' while trawling for fish.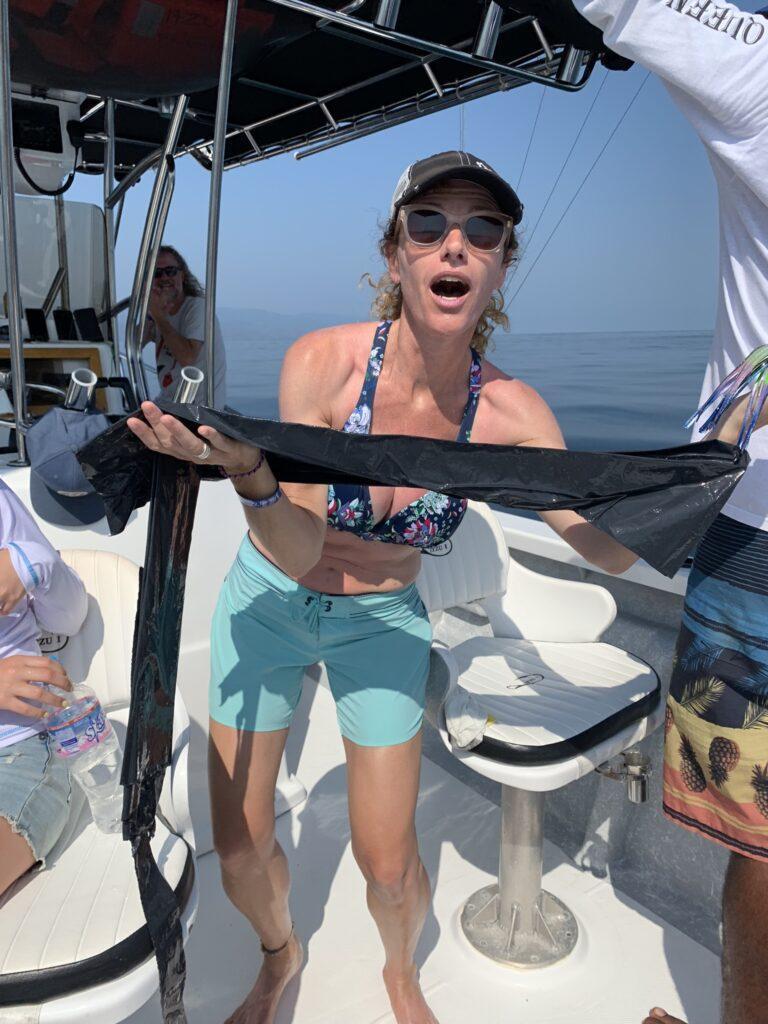 The water was so beautiful, and yet, it was filled with trash. Like you, I have seen Instagram posts and news stories about ocean clean up efforts, but I have to say, as someone who grew up 'down the shore' in NJ, seeing the amount of plastic we removed from the ocean daily had a profound effect on me – it made me really sad, for today and for the future. I decided then and there to double down on my efforts to reduce my use of non-recyclable packaging and to learn more about how to recycle properly.
Some Surprisingly Easy Changes in Consumption
I had already been putting effort into reducing my environmental impact for some time by using reef and environmentally safe sunscreen, safe skincare, recycling and composting but knew I could do more. Coincidentally, Beautycounter, my safe skincare and sunscreen vendor of choice for years, began switching it's packaging from plastic to glass. I found a toothpaste, Bite, that comes in a glass vile and sends refills packaged in 100% compostable packaging. Did you know that about 1 billion toothpaste tubes are sent to landfills annually?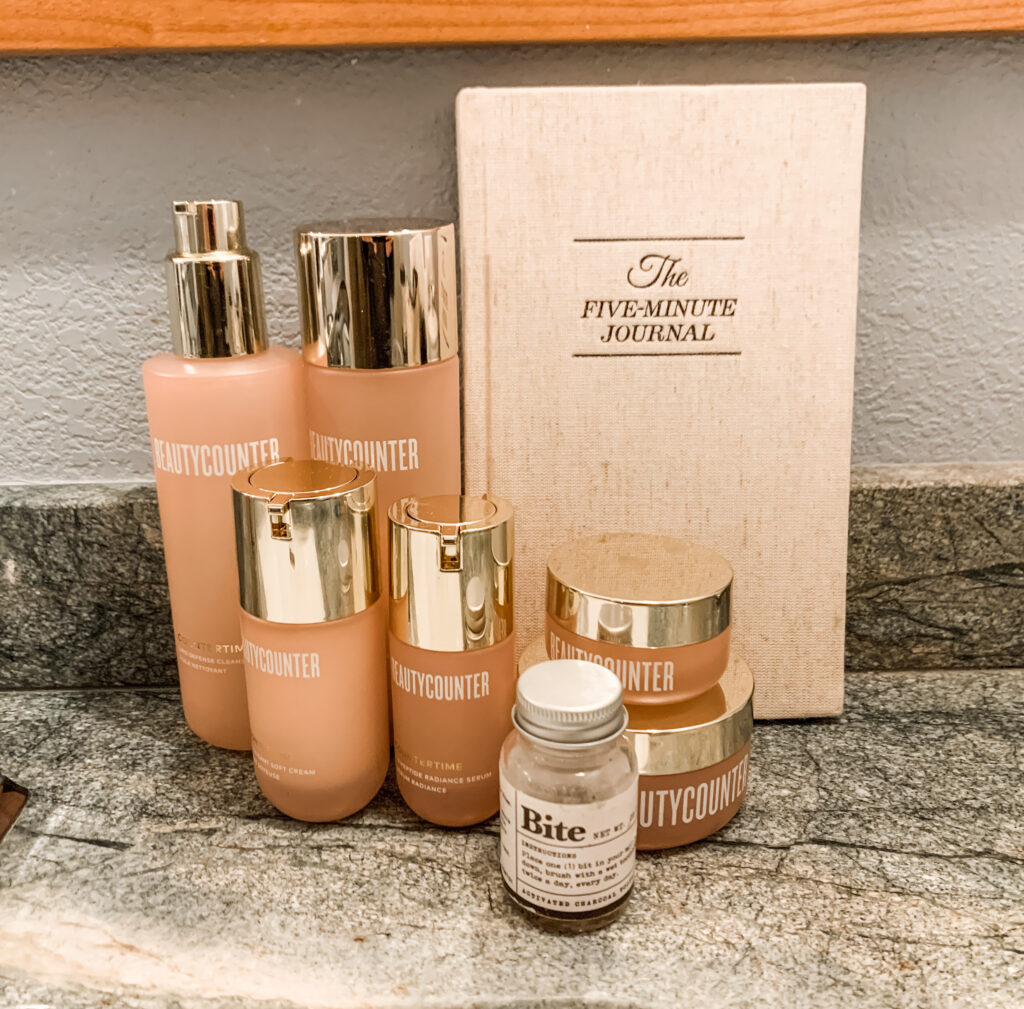 Speaking of landfills, cleaning supplies were also on my hit list. I wanted to find products that were environmentally friendly, effective and would contribute minimally to landfills. Supernatural checked all the boxes. They work well, the house smells great after use, and the containers are glass with concentrate refills being sent in small glass vials and cardboard.
Joy and Its Connection to Self-care
But this post is about self-care, not product promotion, so you are probably asking, what's the connection? This question begets another, which is 'What is self-care anyway?'. The simple answer to this question is that self-care is activities or actions that you intentionally engage in to cultivate joy in your heart. So, how does my conversion to safe, sustainable products bring me joy? Every morning, I see the lovely pink glass containers of Beautycounter's Countertime regimen alongside the simple glass bottle containing my Bite toothpaste bits, and I am reminded that small changes add up, I start my day with a sense of optimism that makes me happy in that moment. Every time I use Supernatural to wipe down my countertops or appliances, I enjoy reaching for a glass bottle and am rewarded with a fresh, natural scent that lingers after the surface is clean. This sounds silly, I'm sure, but for the fleeting moments in which I interact with these products daily, I feel good.
The Fifth Domain of Health Optimization
Self-care is an oft-overlooked domain of optimizing health. On the one hand, who wouldn't want to invest in self-care? On the other hand, who has the time? Much like the other four domains of health optimization, it is not a matter of having time; it is a matter of making time. Our health can't wait until life gets less busy. And similar to meal prep or sleep hygiene, self-care is a habit. It can involve a significant investment of time, or it can be small, intentional acts performed more frequently, or it can be a combination of the two. Whatever your self-care plan entails, remember that adopting new habits is hard. Say you decide to journal for five minutes every day – the first day you might spend ten minutes just trying to figure out what to write! But as you begin to journal daily, it becomes more natural and takes less time.
I filled my self-care bucket last weekend by carving out a Saturday night to have a group of girlfriends over for movie night in our jammies – we ate (on compostable plates), we talked, and we laughed. At some point in the evening, every one of them asked, 'why don't we do this more often?'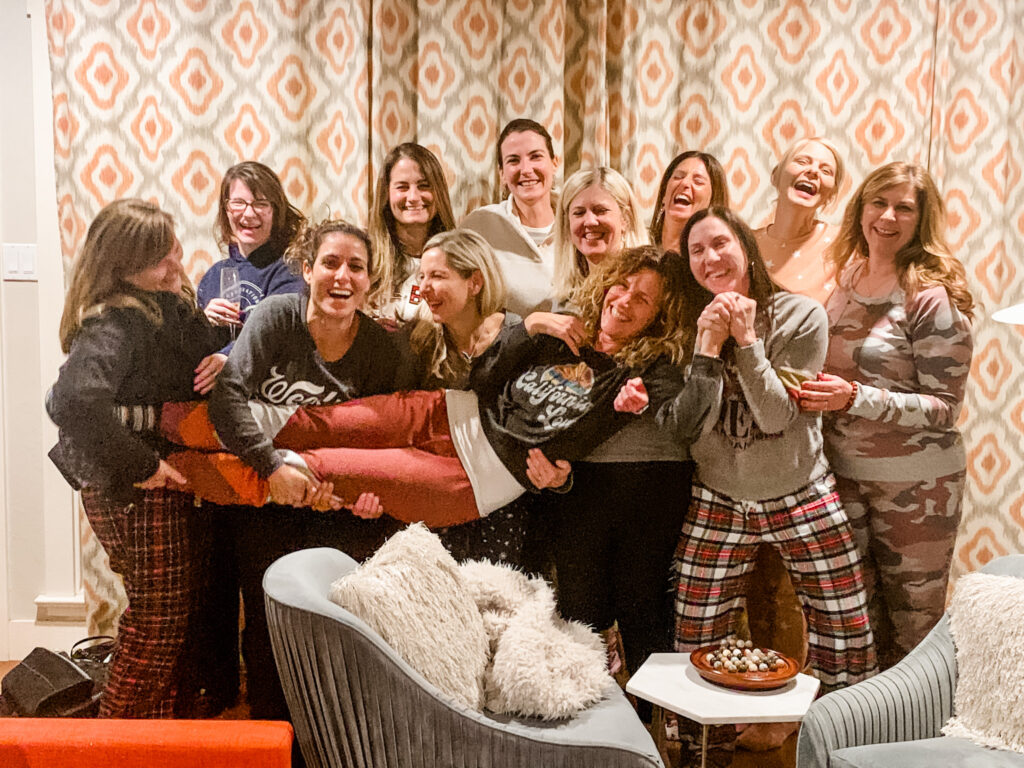 The answer is simple, we don't make the time. If I waited for the next 'movie night' to check the self-care box, I could be waiting a long time so in the interim, I have found smaller, easier ways to integrate self-care into my daily routine: Using skin care products that are good for me, good for the environment and come in pretty pink glass bottles that make me feel good; activated charcoal toothpaste bites that keep tubes out of the landfill and complement the pink skincare bottles nicely on my bathroom counter; using household products that leave behind a clean, natural scent that reminds me that I am taking care of myself, my family and that I am doing what I can for the planet. While not the entirety of my plan, incorporating these items into my daily routine serves as a trigger to consider my actions and choices in all five domains while also ensuring self-care is not overlooked.