Sometimes you just feel like a little Indian food, right?  Well that was the case for me this past Sunday.  While nothing beats a good dahl, I like to keep my Indian food free of grains and legumes as well.  Instead, you get something like this: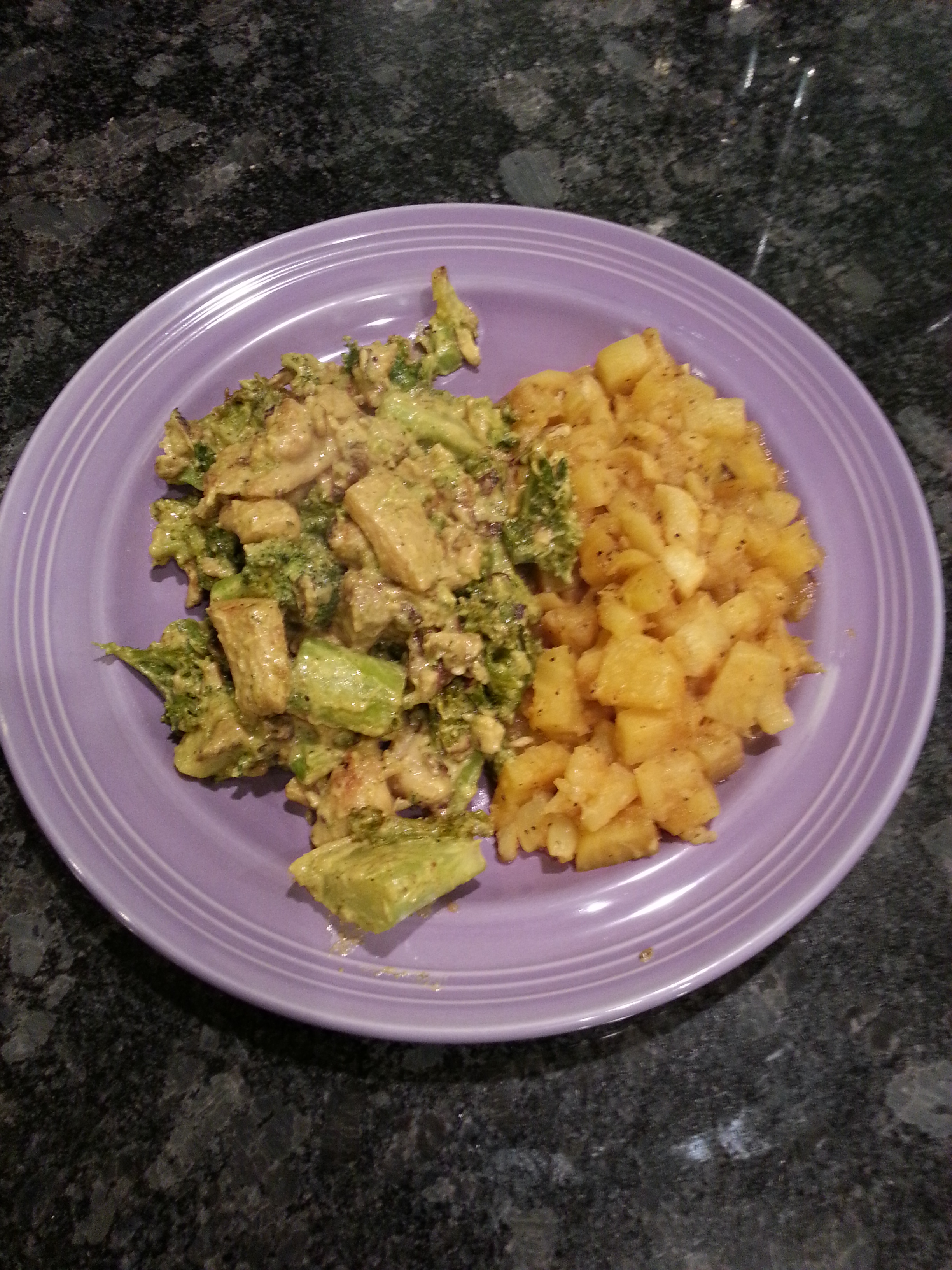 Curried Chicken with Kale and Broccoli
Serves 3-4
1-2 T. virgin coconut oil
4 large chicken thighs, chopped
1/2 large yellow onion
2 cloves garlic, minced
Hot Madras curry powder (I used McCormick brand)
2 bunches lacinato kale, stemmed and chopped
2 stalks broccoli, chopped
1/2 can coconut milk
Salt and pepper to taste

In a large pan, warm the coconut oil over medium-high heat.  Add the chopped chicken pieces until starting to brown.  Sprinkle liberally with the curry powder to taste.
Once the chicken has turned white, add the onions and garlic, and continue to cook, 5 minutes.  Add the vegetables and stir to coat.  Turn heat down to medium and place a lid on the pan to steam the vegetables.  Occasionally stir.  After about 5 minutes, add the coconut milk and stir to mix.  Add salt and pepper to taste.  Once the chicken is cooked through and the vegetables are soft, dish is ready.  If you want a less "wet" dish, take the lid off, turn the heat to high, and boil off some of the liquid.
Indian Style (Yellow) Beets
Courtesy of Catalyst Athletics

Total cooking time for this fantastic Sunday night feast?  About 45 minutes.  What are your favorite ethnic dishes?