Trainer Interview with Thom Downing
June 1, 2016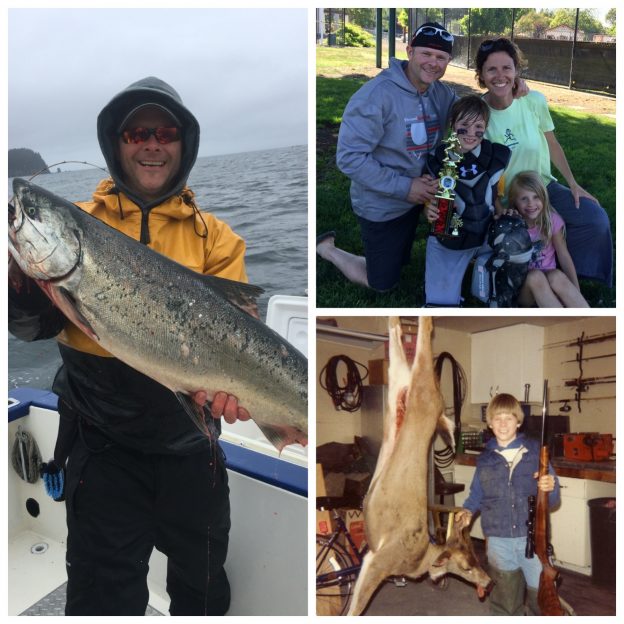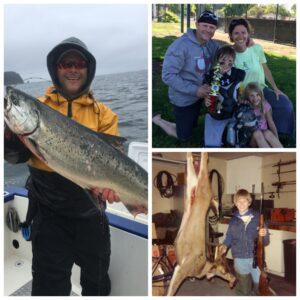 On this weekly edition of our blog post we present to you an interview with one and only Thom Downing. As most of you know, he has been the Owner of FiT for the past 16 years. Thom is a very routine guy who loves to spend time with his family and friends. Read more on how he schedules his day, what he eats and how he works out below!
LT: What is your favorite workout/movement?
TD: Movement: Power cleans and pull ups. 
Style: Strength + conditioning in the same workout. When I was younger, my workouts consisted of a 5 minute warm up and 55 minute workout. Now that I'm older, it's more of a 55 minute warm up and a 5 minute workout
LT: How long have you worked at FiT?
TD: Started 16 years ago with Tracey
LT: What is your favorite meal to cook?
TD: Huevos rancheros. Corn tortilla, little bit of black beans, fresh salsa, fried egg and a dollop of guacamole
LT: What do you do with your down time?
TD: I am a volunteer coach for my kids ice hockey and baseball teams. I read a TON and meditate every day
LT: What is your motivation to be the best you can be?
TD: I want to leave a legacy that has an impact on more than just myself
LT: What are your fitness accomplishments?
TD: I played a year of baseball in college (2nd base), completed Ironman Canada (11 hours 40 minutes in 2003), 6 half Ironmans in one year (2004), climbed Mount Whitney three times, will climb Mount Shasta for the second time later this year and take annual helicopter skiing trips
LT: How do you prepare for the week? (food, mental, social?)
TD: I am a routine guy! I have a routine from morning to night. I constantly have reminders popping up on my phone. I manage personal time and work time by staying in touch with family which takes priority. Saturday and Sunday I sit down and have a planning session for the week
LT: What does your normal day of food look like?
TD: Breakfast: Green smoothie (spinach, coconut milk, almond butter, cinnamon and protein powder)
Lunch: Usually leftovers from Tracey's awesome dinners (consisting of protein and vegetables)
Mid morning/mid afternoon snack: Egg based with nuts (mostly almonds)
Dinner: Lean meat, cooked and raw veggies
LT: What is your favorite workout gear?
TD: Right now is my compression socks! Also my lululemon shorts
LT: What is your daily routine?
TD: Wake up: 5:45am, measure my HRV, meditate for 5 minutes, run with a friend for 30 minutes, take a steam shower and stretch for 5 minutes. Take my morning supplements, have breakfast and get the kids ready for school
Work: I train clients for 4 hours and then do administrative work for 4-6 hours
Workout: Everyday around 11am for one hour
Dinner: 6:30-7pm
Bedtime: Kids are in bed around 8:30 and I'm in bed by 9. If I have time I like to end the night with another steam shower; this helps me sleep a lot better
LT: What do you do on the weekends?
TD:  I like to do at least one physically active sport, ie. hike, bike, trail run or local run. Usually my weekend is dictated by the kids sports schedule consisting of two soccer game and a baseball game. Tracey and I try to do one date night every weekend
---