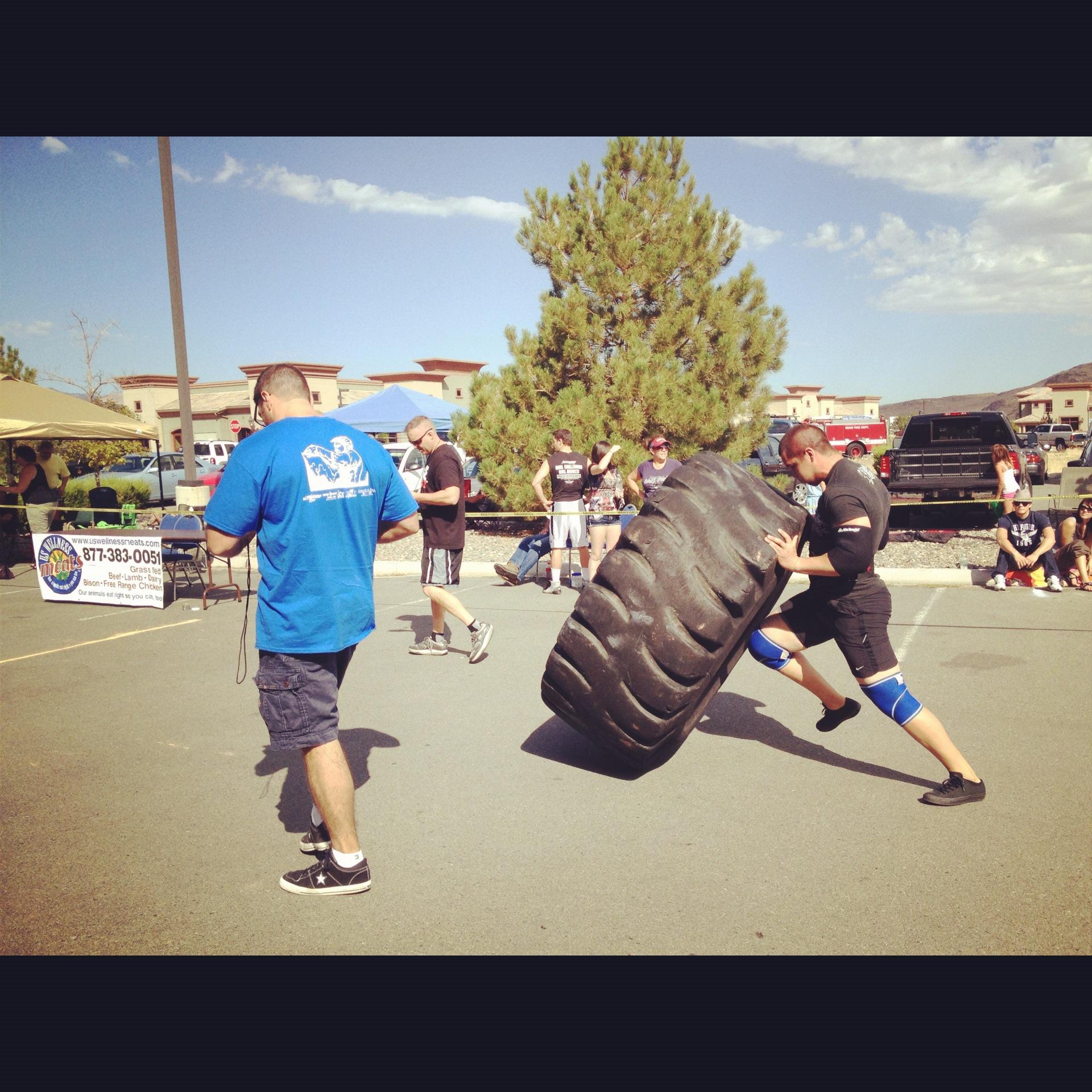 I'll admit it. When I was staring at this huge tractor tire weighing 650 pounds, I was intimidated.
Why? Because it was 250 pounds heavier than any tire I had ever moved. And I had to somehow flip this thing end-over-end to a finish line 80 feet away while a judge stood right next to me with a stopwatch in his hand. I could hear my wife and friends cheering from the sideline and feel the stares of the other competitors.
"Huh," I thought to myself, "so this is what a strongman competition is like."
Strongman is a sport with a very simple purpose. Get people together and see who is the strongest by making them lift heavy objects off the ground, put things overhead, and carry them across some distance as fast as possible.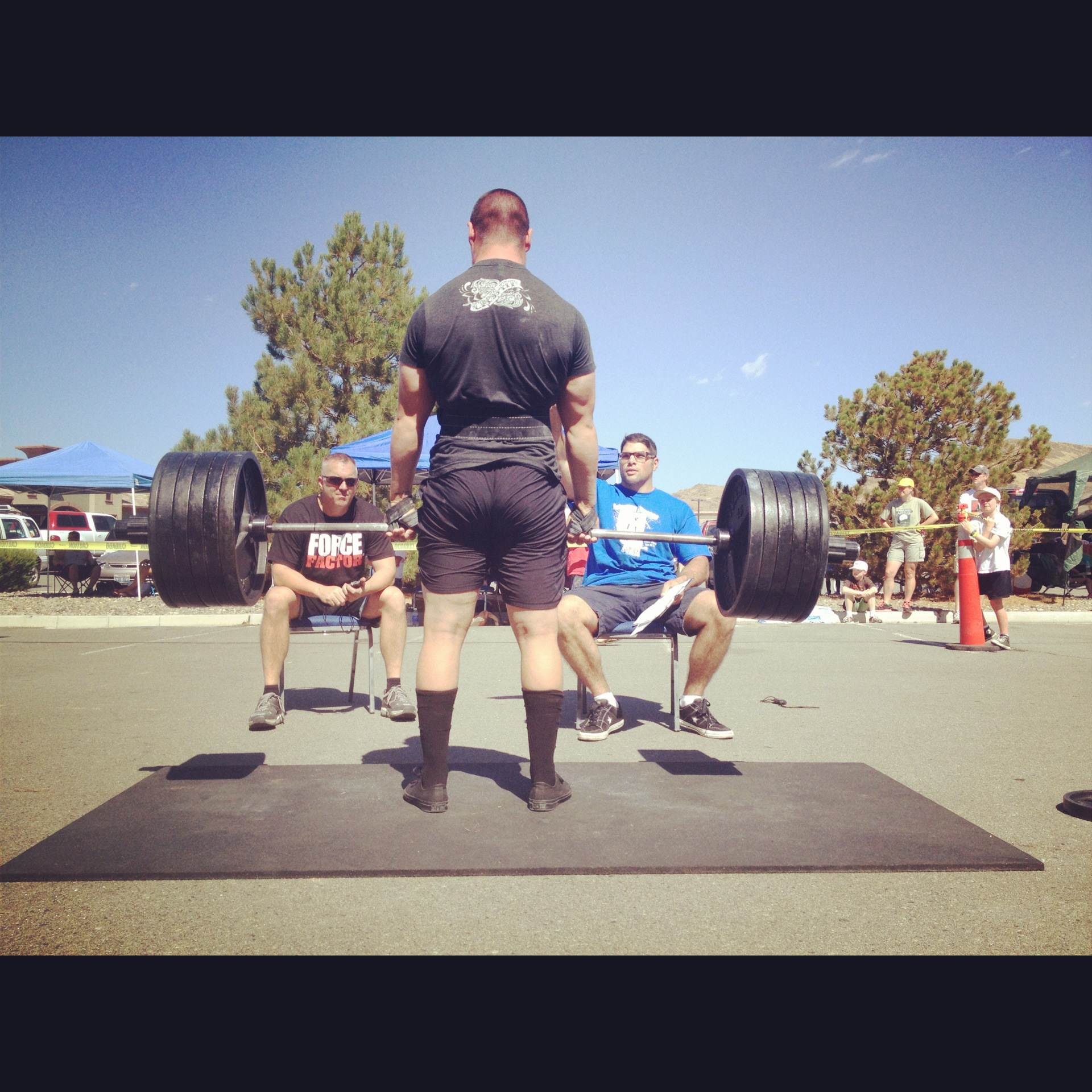 And that was my task last Saturday in Reno for the Northern Nevada's Strongest Man competition. I competed in five events. Each simple in their task. And each remarkably demanding both mentally and physically. I flipped a 650 pound tire, deadlifted 565 pounds, pulled a Ford F-550 weighing 8,000 pounds, pressed a log (yes, a log) overhead, and threw a 180 pound atlas stone over a four foot high bar more times than I remember.
As amazing as it was to compete, it was a thrill to also witness men and women of all shapes and sizes, college grads to forty-something year-old moms, lay it out there in each event. All of us competitors were spurned onward by the small, but very supportive crowd.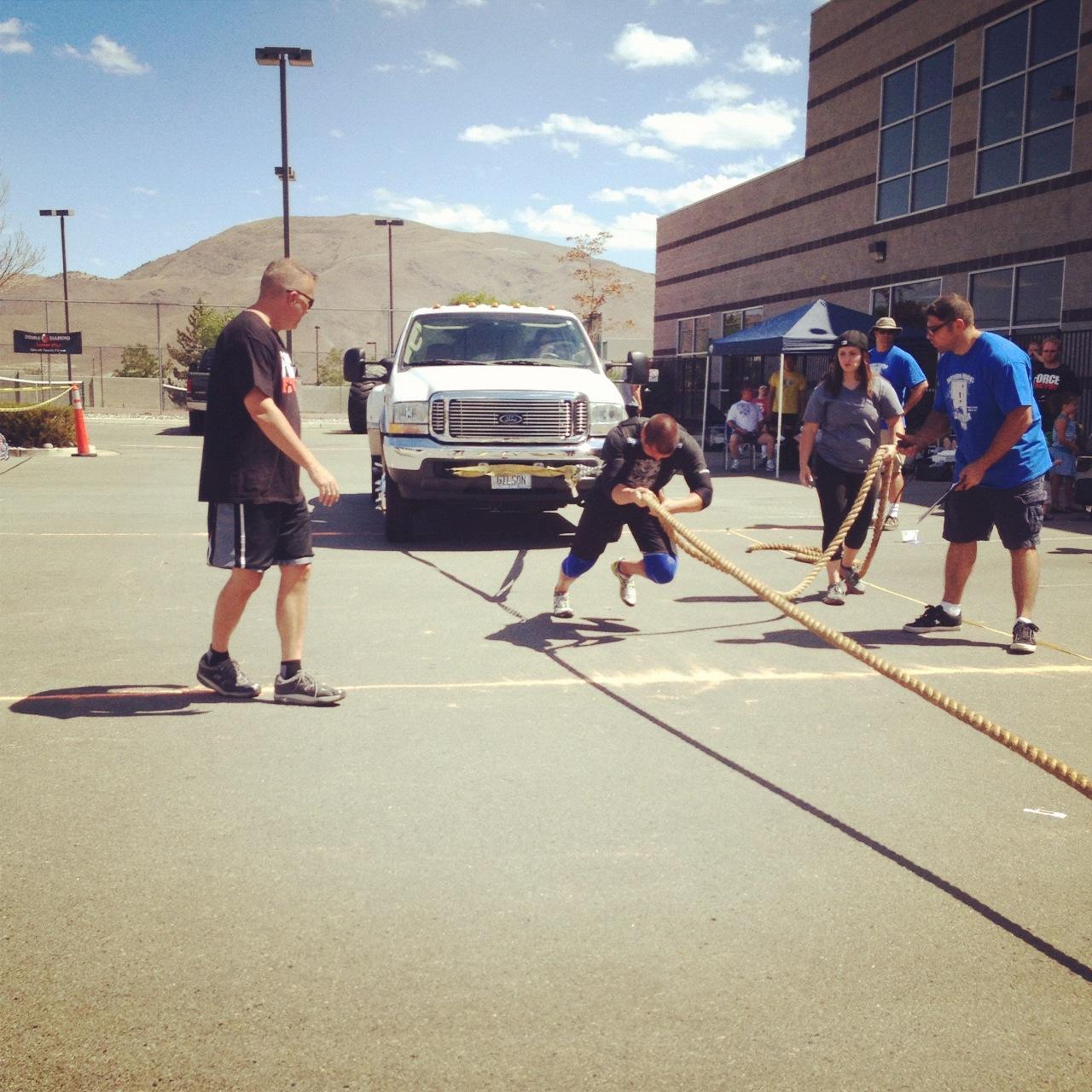 It was a grueling day in the late summer sun, but I somehow found myself in first place in my division at the end of the competition. For my efforts, I was handsomely rewarded with a full-size sword. Yes, a sword. No medal. No plaque. Just a sword.
I had such a great time, I'm hoping to compete again in October. This time, maybe I'll have a chance to win a giant ax.