Take group yoga instruction to hone your practice. Whether you enjoy Ashtanga, Hatha, Iyengar, or Vinyassa, breathing technique and form are key. Our instructor Sanne will gracefully guide you on your journey to realize zen mind and body.
Functional yoga flow
Functional yoga flow class is sequenced to not only boost your energy but also (re)establish more optimal movement patterns. This will be an opportunity to work on stability, mobility, and adaptability. This makes it a great practice to supplement your training when you are doing a lot of other sports, but also a movement practice to keep you feeling integrated and energized for the rest of your day.
Slow flow mobility and flexibility
In this slow and mindful moving class, we'll work on improving flexibility and range of motion in a safe and sustainable way. This is a great class to ground yourself while finding more space in tight areas of the body. We'll move at a slower pace and hold postures longer to give your body time to release let go and re-energize you for the rest of the day.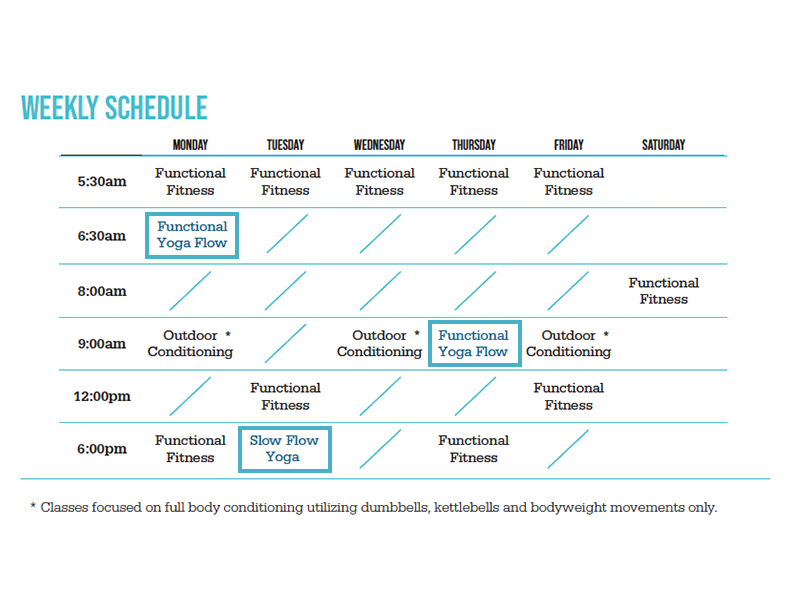 In-Person
Set high goals, then crush them.
Virtual
For when you can't get to the gym.
Martial Arts
Hone your craft.