Bodywork & Therapy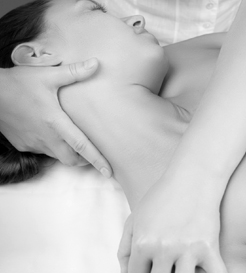 Recovery is a key element of developing and maintaining optimal health. From physical therapy and massage to assisted stretching and infrared sauna, FiT offers an array of modalities to assist you in recovering from the stresses of everyday life as well as from injury.
Orthopedic Massage
Results-driven therapy aiming to eliminate mechanical and neuromuscular dysfunction in your body that may be causing pain and non-optimal performance both physically and mentally.
Sports Massage
Aids in recovery from physical stress and injury. Helps keep muscles, fascia and connective tissue in a healthy state.

Assisted Stretch Therapy
Focused on the fascia and joint capsule, assisted stretching helps achieve optimal strength, flexibility, pain relief and performance.

Physical Therapy
Specializing in the evaluation and treatment of sports related injuries, Agile Physical Therapy delivers evidence based interventions that exceed the needs and expectations of every patient.