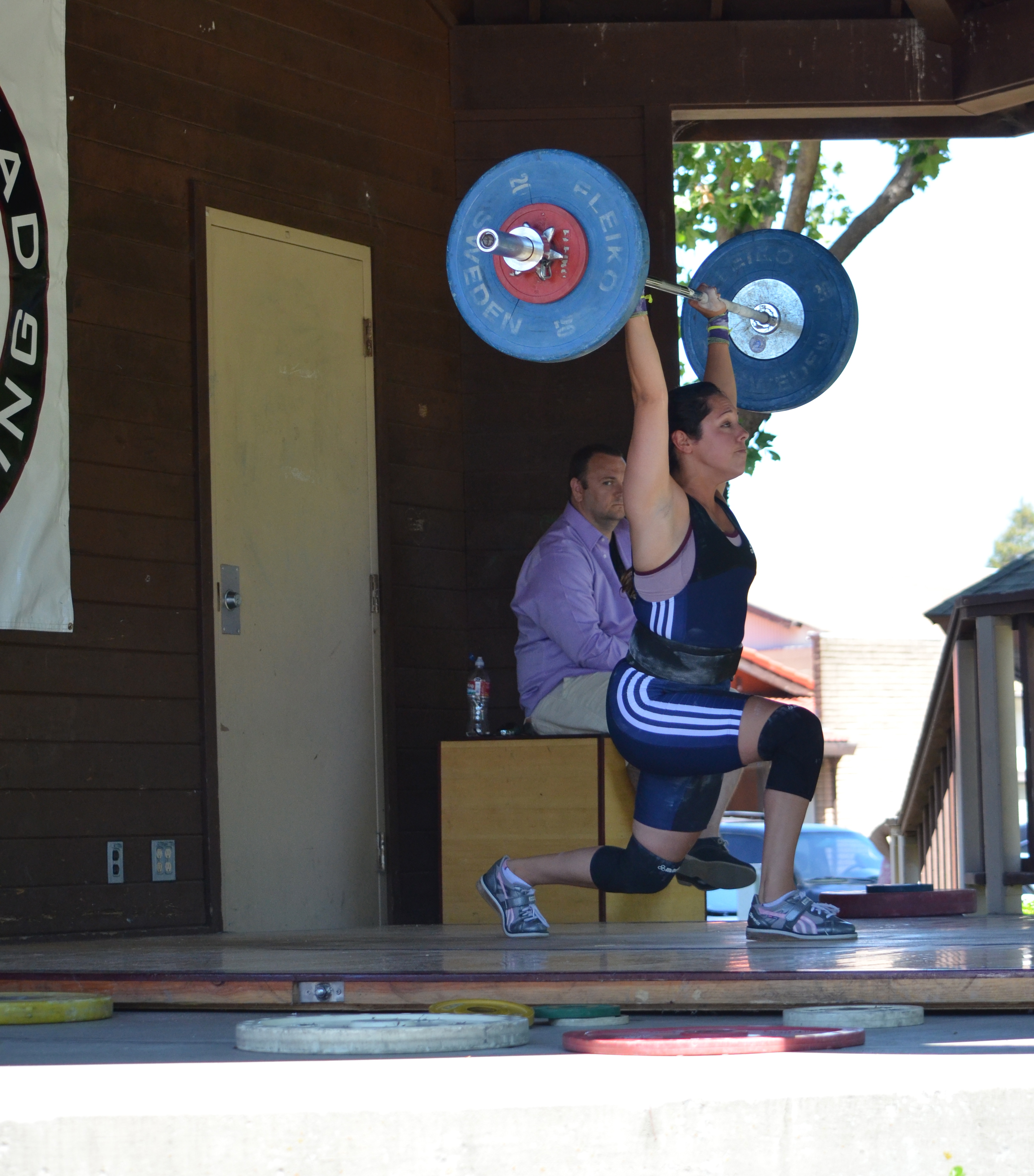 Last Saturday, FIT's Olympic Weightlifting Club sent four members to compete in the Redwood Open osted by Freddie Myles of Myles Ahead Weightlifting Club.
This meet was hosted in a unique venue, a gazebo in the Cotati town square. This set the stage for a very casual, fun environment for families and friends to spend a day cheering on the lifters in the sunshine.
Among the many highlights of the meet, FIT BBC's newest member, Jen Larson, competed in her first ever Olympic weightlifting meet. Jen was able to successfully complete all six of her lifts. She matched her personal bests in both the snatch and the clean and jerk, totaling 105 kg combined to take 2nd place in the 58kg division.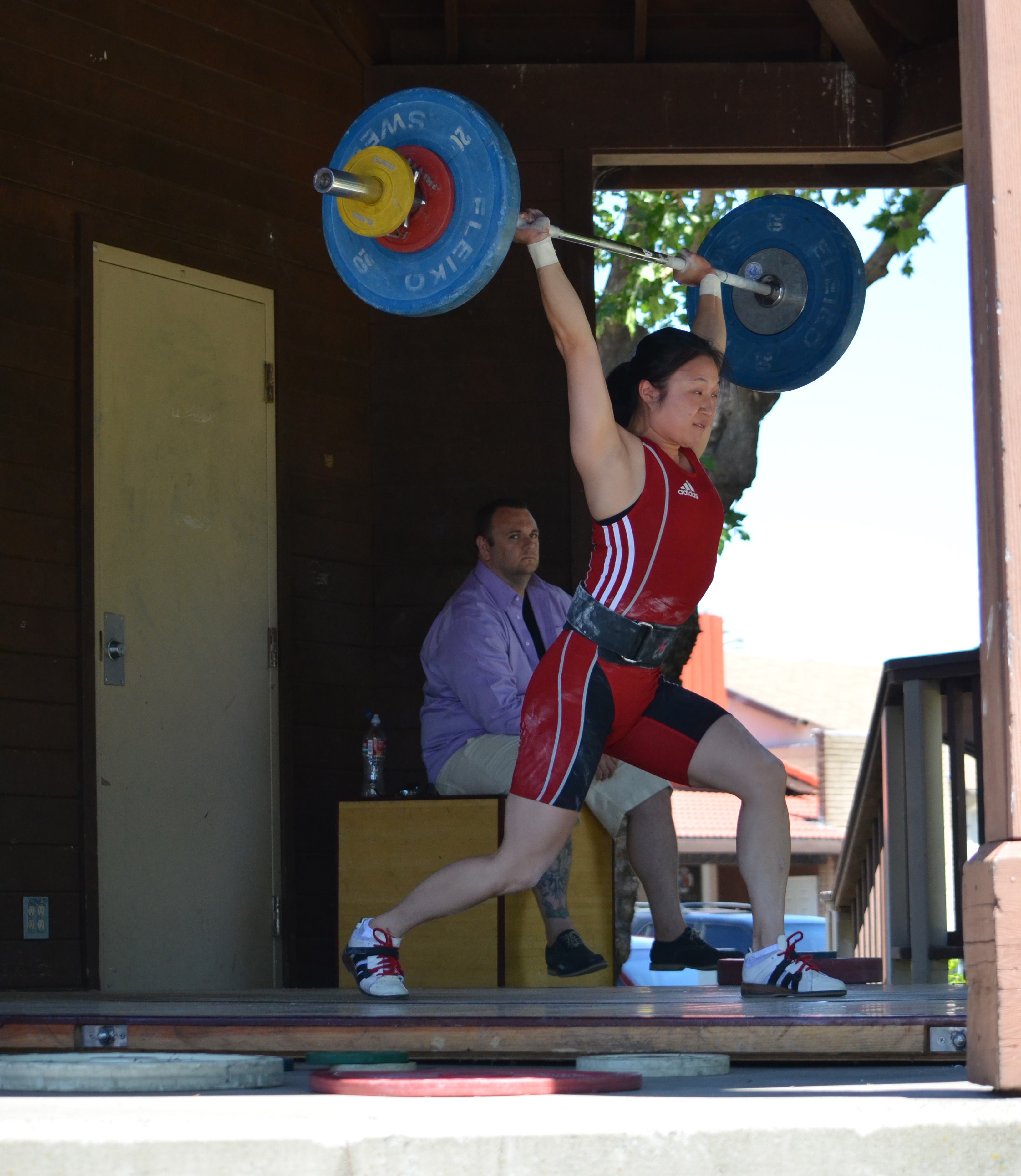 Mary Wang, a veteran of the FIT BBC, also competed in the 58kg weight class and finished with a snatch of 55kg and a clean and jerk of 68kg, finishing with a total of 123kg to take first place.
Fellow newcomer Nick Steinhillber competed in his second weightlifting meet in the 94kg class. Nick got off to a great start, snatching a new personal best 100kg. He continued strong to clean and jerk 130kg, totaling 230kg for a 2nd place finish.
Then, FIT BBC veteran nathan "Bear" Schadle capped off a long day of competition with a spectacular performance. Bear, weighing 105kg, snatched a staggering 118kg for a new personal best.

Bear nearly followed this up with another PR in the clean and jerk were it not for narrowly missing 147kg. Still, his performance was good enough for another FIT 2nd place finish.
It was a gread day of sun, heavy lifting, and camaraderie. Coach Rob demonstrated his skilled expertise in coaching all the lifters from the morning into the late evening.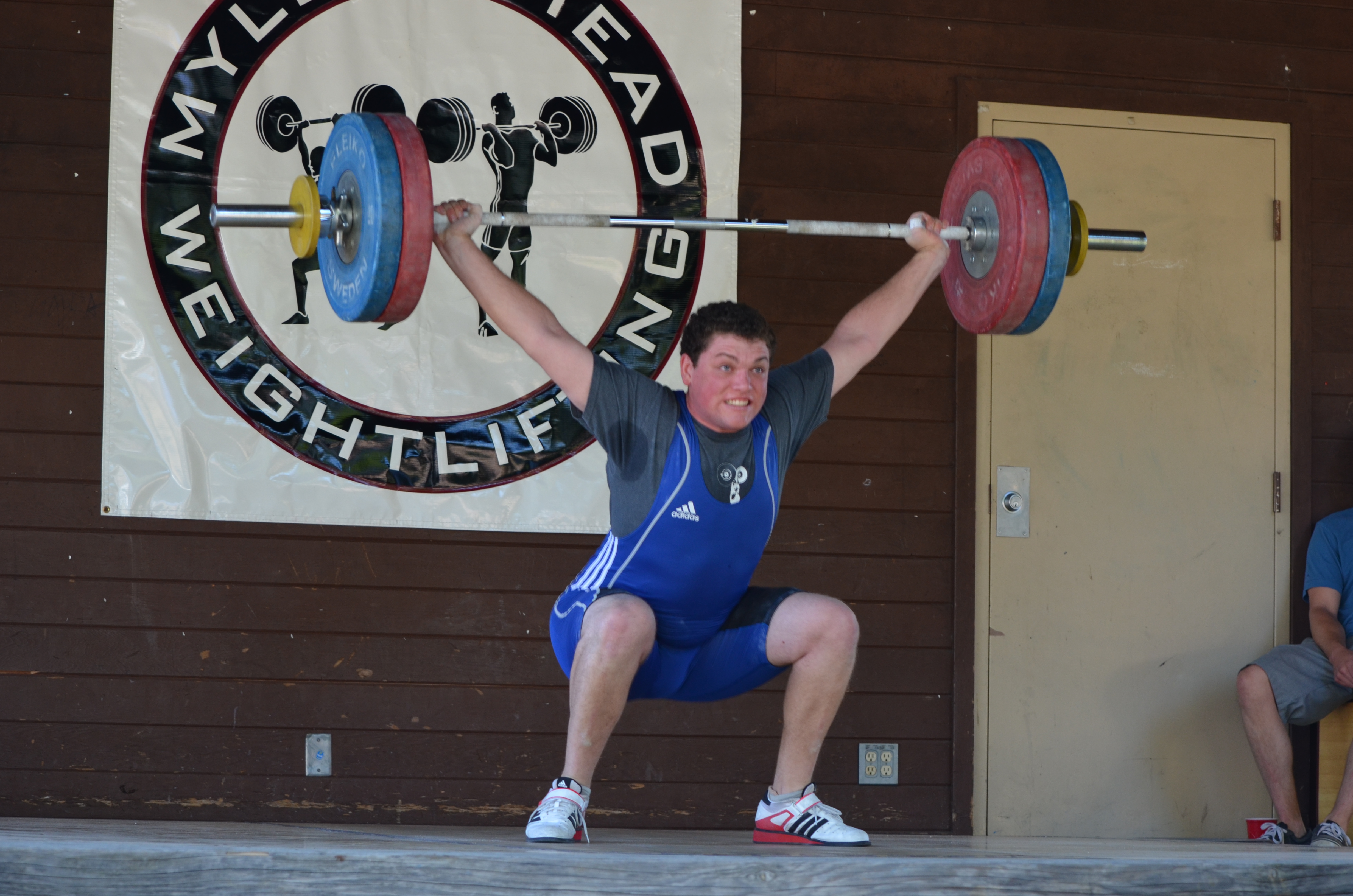 If you're interested in learning the Olympic lifts and training in a team-oriented environment, contact Rob abot FIT's Barbell Club!