Here's the second installment of Jeff P's recap of his trip to the East Coast to learn from some of the brightest and most experienced minds in the world of strength and conditioning. You can read Jeff's first post here. To learn more about these coaches, follow the embedded links.

The 3rd Annual Eleiko Strength Summit was equally exciting to attend. Here, the Swedish company that produces the best barbells and plates in the world hosted guest speakers to present on topics related to weightlifting and strength development. Here's a quick summary.
Charles presented on the eccentric/concentric ratio and its application to sports as well as a demonstration of exercises. Preston Greene, the head strength coach for Florida Gators basketball, lectured on strength and conditioning methods for college athletes and took us through his training methods for an entire basketball season. It was interesting and humorous watching a montage of the athletes' strongman workouts.

Al Vermeil, the only strength coach to sport two championship rings (one with the 49ers and the other with the Chicago Bulls), lectured on "the art of coaching" and was extremely enthusiastic about aspects of positively motivating athletes to perform at their best. Many of us stayed after to keep talking with Al about training methods.
Tamas Feher, the current UK Olympic weightlifting head coach, lectured on strength development of athletes particularly in relation to using the snatch and clean and jerk. It was interesting to hear from his point-of-view, as weightlifting has greater emphasis overseas than it does in the US. Another Olympic weightlifting coach, Jon Broz talked about his experiences with weightlifting using high volume to achieve maximal levels of strength. Finally, the 1997 World champion and head of Eleiko Russia, Maxim Agapitov spoke about his experiences with weightlifting and coached us through the clean and jerk exercise.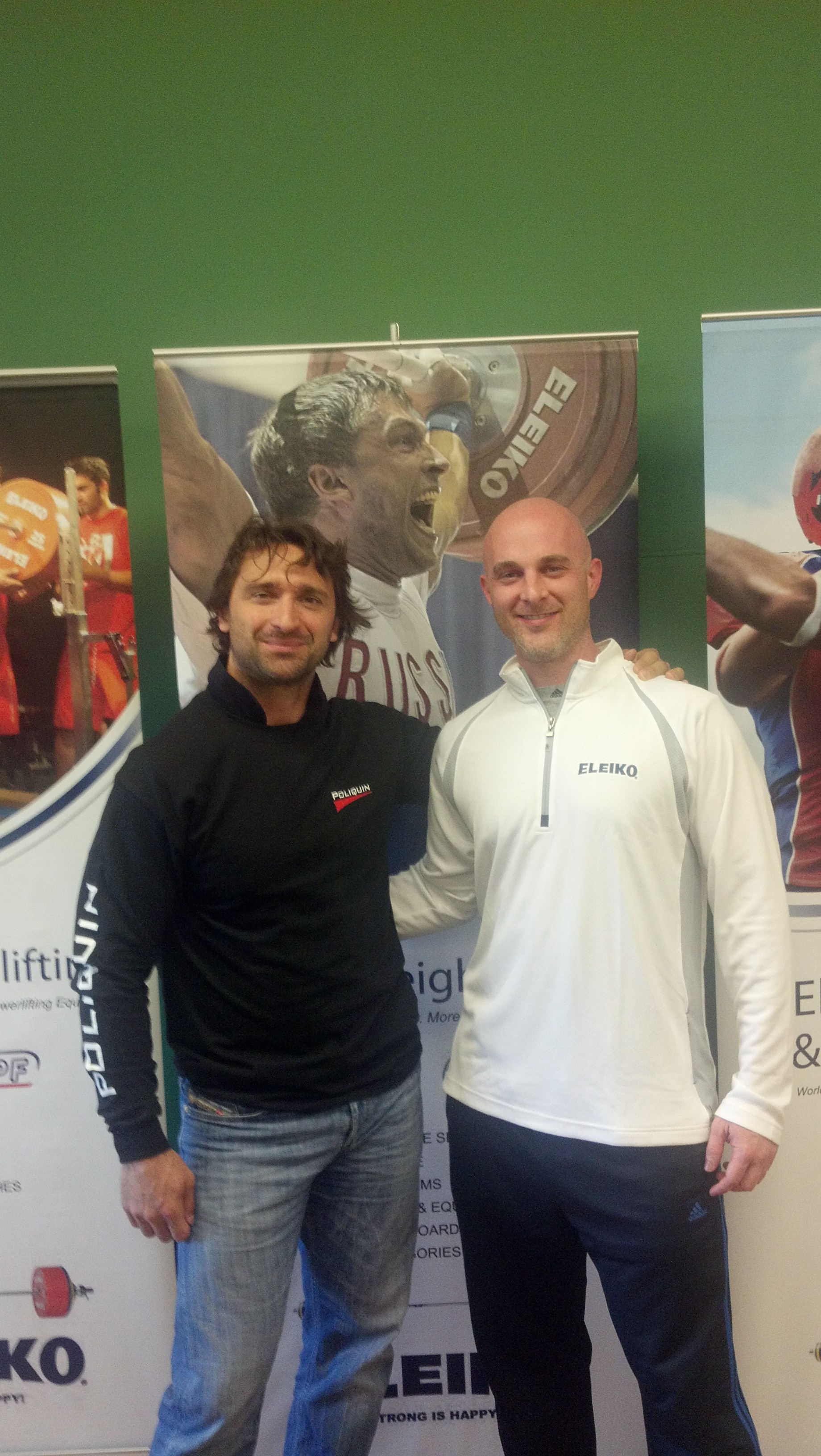 This was one of the more memorable trips I have taken. This post doesn't do justice to the wealth of information but at least it can provide some insight into the new movements and strategies I hope to implement for the benefit of everyone at FIT!
For more information, feel free to contact me at: jeffery@focusedtrainers.com

Jeff P. loves helping people to get stronger whether you're an athlete, a weekend warrior, or looking to achieve optimal health. Just ask him.